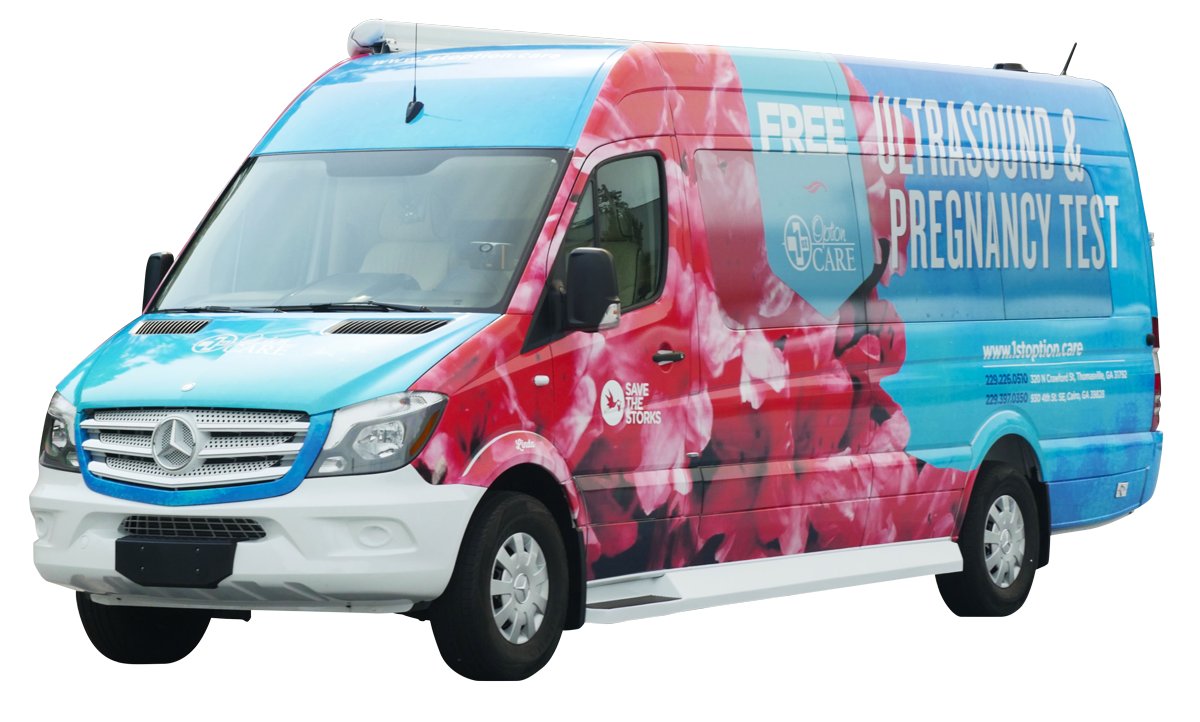 Going mobile is an proven method to reach women contemplating abortion, as many of them have never heard of pregnancy centers or the resources offered there. Our Mobile Pregnancy Unit allows pregnancy resources to reach women with love, compassion, and hope in their moment of need. Being mobile allows us to operate anywhere abortion-vulnerable women are likely to be – outside of abortion clinics, on university campuses, in rural areas, and at public events.
See Inside The Mobile Pregnancy Unit
Our Mobile Unit is equipped with an exam table, restroom, ample seating, a state-of-the-art Ultrasound machine, multiple monitors, all in pleasant, cool air conditioning. Our aim is to help our clients feel welcome and comfortable.